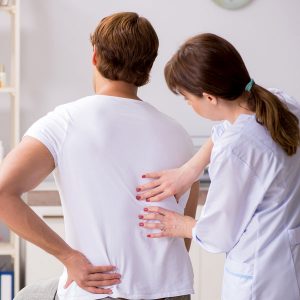 We are one of the only chiropractors offering walk-in appointments in the Ballard area of Seattle. We offer same day service, every day. If you happen to be in a rush, you may want to make an appointment to avoid any unnecessary waiting. While we do accept all walk-in patients, our availability is first come, first serve. At Glacier Chiropractic, you have access to:
Same Day Service
Emergency Chiropractic Services
Open Monday – Friday (See Hours)
No Appointment, No Problem
We treat patients suffering from numerous conditions including back and neck pain, migraines, sciatica and bulging discs. Stop by our office in the Ballard area of Seattle to see us. We take your pain seriously, and after an initial consultation; we will work with you to develop an effective treatment plan to manage or eliminate your pain and suffering.
We Welcome Walk-In Patients
When you live with chronic pain, some days are better than others. If the pain becomes more unbearable than usual, being able to visit with your chiropractor the day it starts is a significant benefit. That is why Glacier Chiropractic welcomes walk-in patients. Our integrative approach toward healing focuses on noninvasive techniques that support and promote the body's potential to heal itself.
A treatment regimen, including regular visits, will put you on the path to successfully dealing with your intermittent or chronic pain. Schedule an appointment for faster service!
Emergency Same-Day Service
It is rare to find a chiropractor that offers immediate same-day service. We understand that sometimes patients need to see their doctor immediately due to being in a tremendous amount of pain. Our same-day service is a convenient way to receive prompt medical attention when you need it most. Whether you need a chiropractic adjustment to correct subluxations or you require neuromuscular therapy, our trusted chiropractors can help. You now have the freedom to get chiropractic care and immediate relief. Get the attention you require and the care you deserve at Glacier Chiropractic.
No Appointment Necessary
Unlike many chiropractic offices, we offer walk-in appointments. There is no need to suffer from constant pain. While an appointment is not necessary, we recommend making one to save time, our availability is first come, first serve. Feel free to call our office with any questions or to schedule your appointment for faster service.