Dr. Malena Nguyen, DC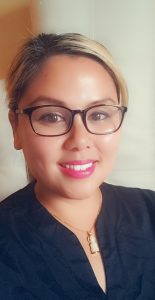 Dr. Malena received her Doctorate degree from University of Western States in Portland, OR. She uses her extensive training and experience to help patients get better and maintain or improve their quality of life. Dr. Malena administers a variety of innovative chiropractic treatments for conditions related to injuries from auto accidents and work-related injuries.
Additionally, she has expertise in treating sports injuries, headaches, neck, back, and extremity pain. Dr. Malena uses ArthoStim and instrumental assisted soft tissue manipulation, myofascial release, rock tape, and diversified techniques. She believes chiropractic care can help increase the range of motion in the spine and helps prevent injury.
"When you have a restriction in your spine or a joint that isn't moving as well. Your muscles and the attachment to the restricted area will tighten up. If that area continues to tighten up it can lead to injury and pain. Adjustments help increase range of motion in the restricted area, take pressure off the disc and nerves, help the muscles relax, and increases blood flow to promote healing. You don't have to wait for pain to see a chiropractor. If there is stiffness and decrease range of motion. You can come in early and get adjustments to prevent injury and pain. Don't wait for pain."
Dr. Malena is a Seattle-born native. She was a patient herself with chronic back pain before she became a chiropractor. During her school years, she was involved in multiple car accidents and dealt with back injuries from playing volleyball. Her medical doctor prescribed her pain medication and muscle relaxants that only relieved her symptoms temporarily.
After being treated by a chiropractor, who greatly improved the level of her pain and spine mobility, it inspired her to treat others without medication. She changed her career goal from becoming a pharmacist to becoming a chiropractor. She wanted to dedicate her time helping others avoid surgery and guide them to holistic ways for giving their body a chance to heal.
In her spare time, Dr. Malena enjoys traveling and spending time with her family.
Education
University of Western States