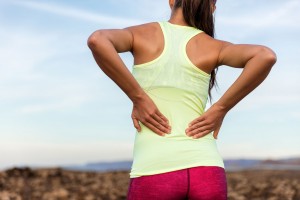 Glacier Chiropractic specializes in care for degenerative disc disease in the Ballard area of Seattle. We encourage you to discover what chiropractic care can do to help with your condition. If you're looking for a more holistic and natural approach to personal care, chiropractic adjustments may be the perfect option for you.
What Is Degenerative Disc Disease?
With degenerative disc disease (DDD), a person will have some degree of an underlying chronic neck or low back pain, combined with intermittent episodes of intensified pain.  It is one of the most common causes of neck and back pain and can arise from a damaged disc in the spine, deterioration of the spinal joints themselves, or from the narrowing of the spaces within the spine.
Do You Have Degenerative Disc Disease?
People who suffer from this condition will share a set of common symptoms including:
Activity-related pain that flares up then recedes
Severe back and neck pain episodes that last for a few days to few months and then return to your normal baseline of pain
Pain is worsened by bending, twisting, and lifting
Pain is lessened from frequently changing positions
Walking and running may feel better than prolonged sitting for those with lumbar DDD
Address The Pain Now
The best starting point is to determine if you are in fact suffering from degenerative disc disease. We can help by performing some simple in-office tests to establish your body mechanics and how your spine moves. In some cases, an x-ray may be necessary. Once we've successfully diagnosed your condition, we'll be able to move forward with a treatment plan and help you to rediscover joy and physical freedom.
Contact Us Today
At Glacier Chiropractic, we offer care for degenerative disc disease at our Ballard, Seattle location. We don't want anything to stand in the way of your health and happiness. Our office makes pain relief affordable by offering payment options and working with your insurance provider to make the most of your existing coverage. Contact us today.