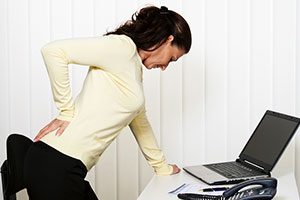 Are you dealing with pain from a pinched nerve? Don't let the pain stop you from enjoying life. Our expert chiropractors in Seattle will design a custom pinched nerve treatment plan for you, including chiropractic adjustments, healthy exercise, and diet regimens to help you get relief from your suffering, but, more importantly, to avoid irreversible problems like nerve compression, which can cause permanent damage. Whether your symptoms are minor or severe, it is important to obtain a diagnosis and begin a comprehensive therapy program.
What Is A Pinched Nerve
A pinched nerve occurs when pressure is placed on a nerve, which can cause numbness, tingling, and pain. It could potentially improve with rest and medication, but for some, the symptoms can be too severe. If the pain doesn't improve within a week, it is recommended that you seek treatment.
What Causes Pinched Nerves
There are many ways a pinched nerve can occur, including:
Improper Spinal Alignment Or Spinal Subluxation
Injured Or Overworked Muscles
Thoracic Outlet Syndrome
Injury Or Inflammation Compressing The Nerves
We have extensive experience treating Seattle-area patients who suffer from pinched nerves due to all of these conditions. We offer specialized treatment options based on the reason for your nerve compression and your health history.
Symptoms Of A Pinched Nerve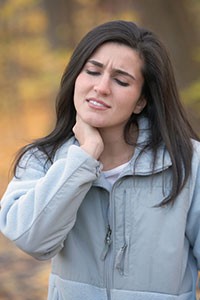 Although lower back pain and neck pain are the most common symptoms of nerve compression, there are a variety of other effects that pinched nerves can have on your body.
You may experience radiating pain to your fingers, hands, wrists, and elbows, as well as sciatic leg pain.
Some of the patients we see feel burning sensations, similar to "pins and needles", as well as tingling or numbness.
If you experience weakness while you are performing physical activities, that may also be a sign of a pinched nerve.
Early diagnosis of a pinched nerve is crucial to prevent permanent damage. We offer same-day and emergency chiropractic care, as well as convenient daytime, night, and weekend appointments.
How Are Pinched Nerves Diagnosed
A doctor may diagnose a pinched nerve by conducting a physical examination. They may assess sensation, reflexes, and muscle strength. Pinched nerves can also be diagnosed through image testing, including X-rays, CT scans, and MRIs, which can also help to locate the pinched nerve and any other potential issues in the spine.
Should I Seek Treatment for a Pinched Nerve
A pinched nerve can be a debilitating condition and, in some cases, can also lead to muscle weakness and muscle wasting. Treatment can help to relieve the pain and pressure on the nerve and help to prevent further damage. Treatment options include:
How Chiropractors Can Help
We can help you identify the cause of a pinched nerve by asking you questions about your symptom and performing a physical examination.
Once We Determine The Root Cause Of Pain
We will determine the best treatment plan. This can include realigning the spine using spinal adjustments to reduce pressure and relieve pain through heat therapy and massage. They may also introduce exercises to improve your function by strengthening the muscles around the spine.
Individualized Treatment Plans
We take a comprehensive approach to treating pinched nerves. Each patient that visits our practice receives personal care and reliable treatment of nerve compression using natural healing methods. When combined with a healthy diet, appropriate exercises, and stretching routines, chiropractic care can ease your discomfort and alleviate pain.
Common Pinched Nerve Ailments
We will identify the cause of your pinched nerve and treat it effectively using the appropriate combination of these methods.
Alleviate the Pain & Start Enjoying Life Again
Our team will work with you to determine the cause of your pain, review your medical history, and design a plan that best fits your needs and lifestyle. If you think you may have a pinched nerve, visit Glacier Chiropractic, Seattle's trusted healthcare provider. We offer affordable treatments and a variety of payment options.