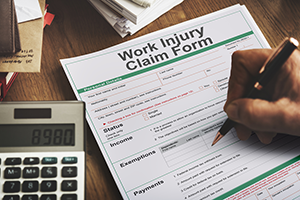 At Glacier Chiropractic, we are a personal injury chiropractor in the Ballard, Seattle area. If you've been injured on the job and are going through a workers comp claim, we can help you feel better faster. Regardless of how trained and specialized employees are, accidents and personal injuries will eventually occur.
Our billing staff is knowledgeable about how to work with insurance companies or responsible parties for your injury claim.  If you're an injured worker, you should be able to receive the proper chiropractic care needed to heal.
Workers Comp & Personal Injury Claims 
It's been statistically proven that when worker-related injuries are treated with chiropractic services, healing time is faster, resulting in reduced need for medical treatments that are surgically invasive and thus the least desirable method. Glacier Chiropractic offers excellent therapy choices for minor and debilitating work-related injuries to further the natural healing process for optimum rehabilitation. The most common injuries claimed by workers comp include:
Overexertion
Slips, trips, & falls
Twisted or sprained ankles (bodily reaction)
Struck by object
Driving accident
Unavoidable Accidents Cause A Myriad of Pain
In most cases, soft tissue injuries are the most common claim and complaint among those suffering pain related to a specific mishap or fall while on the job. Depending on the accident, symptoms vary but could include:
Headaches and migraines
Soar tendons & muscles
Back & neck pain
Severe loss of mobility
These symptoms could all be related to whiplash or a moment in which someone awkwardly fell, causing the spine to twist while misaligning the neck and spinal discs and even pinching nerves. In many cases, a professional chiropractic adjustment and realignment of vertebral discs can free trapped nerves from continuing to cause headaches and other debilitating problems to your mobility and work performance.
Avoid Chronic Symptoms Of Occupational Injuries
At Glacier Chiropractic, we're a full-service personal injury chiropractor located in the heart of Seattle's Ballard district. Call us today if you've filed a worker's comp or personal injury claim regarding back or neck pain. Chiropractic services are proven to help alleviate and manage back pain, repetitive injuries, and other occupational-related injuries specific to the muscles, tendons, and spine.
Contact us today, and we'll help you to sort out the details while communicating with the insurance company or responsible party so that you can feel better faster.