Complete Chiropractic Care In Seattle, WA
Glacier Chiropractic is a Seattle chiropractor offering complete chiropractic care in the district of Ballard. We provide a personalized approach with customized chiropractic treatment options tailored to your needs. Our chiropractor specializes in treating a variety of conditions, such as headaches, migraines, back pain, sports injuries, herniated discs, fibromyalgia, scoliosis, and sciatica. We have the experience to identify the root cause of pain resulting from car accidents, dislocations, sports injuries, and work-related mishaps and provide the pain relief you need. If you are dealing with pain and looking for effective treatment, contact our chiropractic office to schedule an appointment.
Open By Appointment Only
At Glacier Chiropractic, we are open by appointment only. Our team can get you in, adjusted, and out on the same day. Let our proven chiropractic treatment options provide you with the pain management care you need.
Trusted Chiropractic Treatment
Conveniently located in the Ballard neighborhood of Seattle, Washington, Glacier Chiropractic can provide you with the chiropractic care you need for effective pain relief. We understand how pain from various conditions can affect your day-to-day life. Our chiropractor will create a treatment plan that is right for you to help you deal with the pain. Find reviews from past patients who have visited our chiropractic office below.
No Insurance Needed To Schedule Your Chiropractic Treatment
Schedule An Appointment For Fast Service

Sometimes the pain or injury just can't wait. You don't have to wait weeks to see your chiropractor, get treatment at our Seattle office when you need it.

Insurance Accepted

We accept all insurance but understand that some of our patients would prefer to use cash. We are a cash chiropractor and do provide receipts for you to get reimbursed by your insurance company. You can also pay for your care directly with an HSA or FSA card.

New Patient Special & Free Consultation

Stop by our Ballard Chiropractic Clinic today and schedule your free consultation for new patients. Want to get in faster? Complete your New Patient Forms before arriving at your scheduled appointment time to spend more time receiving treatment and less time in the waiting room.
Personalized Chiropractic Care
At Glacier Chiropractic, we are committed to delivering the best possible chiropractic care in Seattle, WA. We take pride in surpassing industry standards and providing our clients with pain relief while treating the problem and not its symptoms. As a family chiropractor, we can treat every member of the family.
Our Chiropractic Treatments Include
Everyone is welcome, but to ensure prompt service, we recommend scheduling an appointment. Contact us today to get started.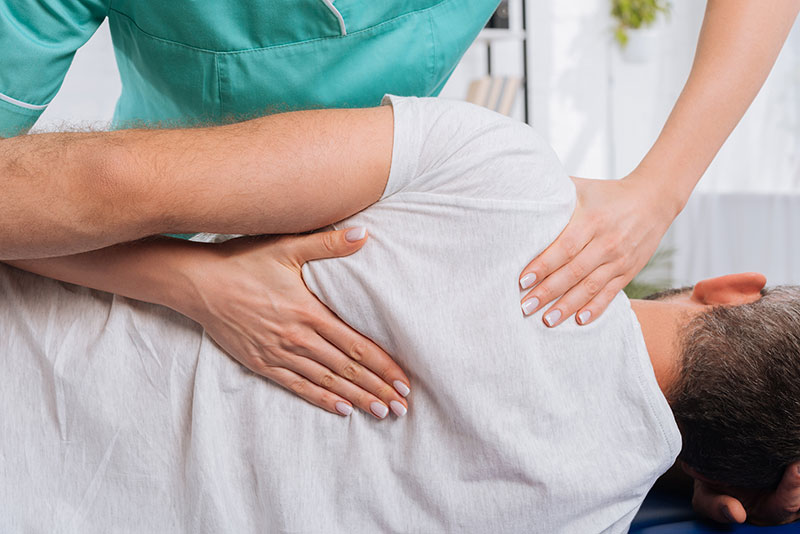 Visit Our Seattle Chiropractic Office