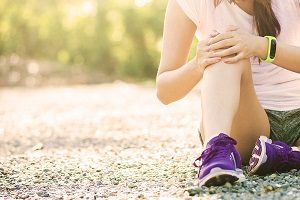 Glacier Chiropractic specializes in relieving aches and pain caused by sports-related injuries as a sports injury chiropractor in the Ballard, Seattle area. Be sure to stay in the game with effective chiropractic treatment after a sports injury or prevent one.
Our Seattle-based practice is focused on helping you achieve your optimal physical health and sense of well-being with a hands-on, drug-free approach to healing.
An Integrated Approach
We believe in an integrated approach that leverages the body's mechanisms for healing. In addition to chiropractic adjustments, we provide therapeutic and rehabilitation exercise suggestions to help restore and stabilize your musculoskeletal system to get the most out of your sports injury treatment.
Our experienced team can help you treat these common sports injuries:
Muscle Strain
Sprains
Tendonitis
Stress Fractures
Sports Injury Treatment Plans
By using the correct chiropractic adjustments for your sports injury, the joints and tissues that have been impacted by stress or injury can experience renewed mobility and ease via proper alignment of the musculoskeletal system. Rigidity and lack of mobility lead to imbalances in the body which translates to pain, tightness, and further injury.
When a tissue injury from repetitive motion or specific trauma restricts your joints, the entire body over-corrects to retain a "normal" level of function and throws itself out of alignment. With proper spinal alignment and other tools at our disposal, we will help your body heal itself…naturally.
Your Seattle Sports Chiropractor
Athletes endure countless impacts and strains. Whether you run, paddle, or play a sport such as tennis or soccer, we can help treat injuries to the neck, shoulders, back, knees and ankles. Chiropractic adjustments can help treat a sports injury, but they can also help prevent them.
Start Healing Your Sports Injury
If you need chiropractic care for a sports injury, contact our Ballard office today to schedule an appointment. Our convenient office location makes it easy to get treatment as quickly as possible.
Contact us to schedule an appointment at Glacier Chiropractic with a sports injury specialist for quality care. Our availability is first-come, first-serve. If you are in a hurry, schedule an appointment for faster service. We're excited to send you on your way towards optimal health.