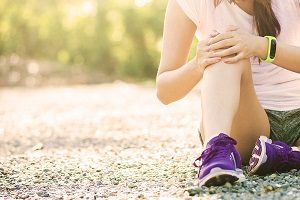 Glacier Chiropractic is a leading sports injury chiropractor in Ballard, Seattle. As an athlete, your body goes through immense stress and strain during training and competition. To stay in peak condition and prevent injuries, it's crucial to invest in proper care and maintenance. Glacier Chiropractic in Seattle, WA, offers specialized sports chiropractic services tailored to the unique needs of athletes. If you're suffering from sports-related pain or looking to maintain performance and prevent injury, we can create a treatment plan for effective recovery.
What is a Sports Chiropractor?
Sports chiropractic is a specialized branch of chiropractic care focused on addressing the unique needs of athletes. It aims to optimize athletic performance, prevent injuries, and treat existing conditions. Sports chiropractors use various techniques, including spinal adjustments, soft tissue therapy, and rehabilitation exercises, to help athletes achieve peak performance levels and maintain a healthy musculoskeletal system.
How Does Sports Chiropractic Work?
Sports chiropractic addresses the underlying biomechanical issues that can lead to injury and decreased performance. We use a variety of techniques to diagnose and treat sports-related issues.
Spinal Manipulation – A technique that involves applying a controlled force to the spine to restore proper alignment and function.
Soft Tissue Therapy – A technique that involves applying pressure to the body's soft tissues, including muscles, tendons, and ligaments, to release tension and promote healing.
Exercise rehabilitation – A program of exercises designed to help restore proper function and range of motion to the body.
Focusing on the root issue can help performance and reduce the risk of injury.
Benefits For Athletes
There are numerous benefits related to a proper care and maintenance routine.
Improved Performance – By addressing biomechanical imbalances and dysfunction in the body, athletes can achieve optimal performance.
Faster Recovery – It can help athletes recover more quickly from injuries by promoting the body's natural healing and reducing inflammation.
Reduced Risk Of Injury – By addressing underlying biomechanical issues, athletes have a reduced risk of injury.
Non-Invasive Treatment – It is a non-invasive treatment option that does not involve drugs or surgery.
Who Should Seek Treatment?
Anyone participating in sports or physical activity can benefit from sports chiropractic treatment.
Professional Athletes – Treatment can help athletes achieve optimal performance and recover quickly from injuries.
Weekend Warriors – Treatment can help weekend warriors prevent injury and perform at their best.
Fitness Enthusiasts – Treatment can help fitness enthusiasts prevent injury and improve their overall physical performance.
Treating Sports Injuries
Sports injuries can devastate athletes of all levels, from amateurs to professionals. These injuries can sideline you for weeks, months, or even years, affecting your ability to perform and causing frustration.
Common Sports Injuries We Treat
Muscle Strain
Sprains
Tendonitis
Stress Fractures
Our Integrated Treatment Approach
We believe in an integrated approach that works with the body's natural healing mechanisms. Along with chiropractic adjustments, we provide therapeutic and rehabilitation exercise suggestions that help restore and stabilize your musculoskeletal system to get the most out of your sports injury treatment.
Effective Sports Injury Treatment Plans
We understand that different injuries require different chiropractic adjustments. That's why we work with you to create a custom treatment plan that aligns with your needs. Using the correct chiropractic adjustments for your sports injury ensures proper alignment of the musculoskeletal system, renewing mobility and ease in the impacted joints and tissues.
Preventing Sports Injuries
Chiropractic adjustments can not only treat sports injuries but also help prevent them. When your body is taken care of, it's less likely to suffer from imbalances that result in pain, tightness, or further injury.
Things You Can Do
Warm-up And Cool-Down – Before and after exercising, proper warm-up helps increase blood flow, loosens muscles, and prepares the body for exercise. A cool-down helps reduce muscle soreness and stiffness while promoting recovery.
Wear Proper Gear – Wearing the right gear for your sport prevents injuries. Wear appropriate shoes, helmets, pads, and other protective equipment to prevent injuries.
Cross-Train – This helps build strength and flexibility in different parts of the body, reducing the risk of injuries and improving overall performance.
Take Rest Days – Rest days are just as important as training days. Rest days allow the body to recover and rebuild. Schedule rest days into your training routine and listen to your body when it tells you it needs rest.
What Our Patients Ask
Is sports chiropractic safe? – Yes, sports chiropractic is safe when performed by a licensed and trained professional.
Do I need a referral to see a sports chiropractor? – No, you do not need a referral to see a sports chiropractor.
How many sessions will I need with a sports chiropractor? – The number of sessions you will need will depend on the severity of your condition. We will provide you with the treatment length during your consultation. Although this may be subject to change throughout the process depending on how you respond to treatment.
What should I expect during my first visit to a sports chiropractor? – During your first visit, we will perform a thorough examination to assess your condition and develop a personalized treatment plan. This may include a variety of techniques, such as spinal manipulation, soft tissue therapy, and exercise rehabilitation.
Can sports chiropractic help with chronic pain? – Yes, we can provide effective treatment options for chronic pain. Our focus is not to treat the symptoms but the underlying biomechanical issues to reduce pain and improve function.
Schedule With Our Sports Chiropractor In Seattle
If you need chiropractic care for a sports injury or want to start a maintenance routine, schedule an appointment with Glacier Chiropractic today. Our sports injury specialists are dedicated to providing quality care to help you recover or prevent injury so you can get back to the activities you love. Book with our Seattle office in the Ballard neighborhood for the fastest service and start working towards optimal health.