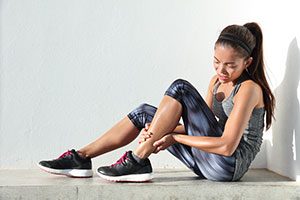 If you live or work in Ballard, Seattle and are experiencing sciatic leg pain, you require the attention and sciatica treatment that only a qualified professional can provide — and that's where Glacier Chiropractic can help. After an initial consultation and an appointment, our providers will assess the situation and diagnose the cause of the problem. Once sciatica is confirmed; they will determine the most effective plan for its treatment. We welcome walk-ins and new patients, so there is no need to delay. Glacier Chiropractic is proud to continue to serve the Seattle metro area and help its residents overcome sciatic nerve pain.
What Causes Sciatica?
Sciatica is a specific type of pain affecting the sciatic nerve that extends from the lower back and down the back of each leg. Sciatica is caused by the compression and irritation of the roots within the lower lumbar and lumbosacral spine. Typically sciatica pain begins in the lower back, extends down the thigh, and only affects one side of the body in the majority of cases. A few common causes include:
Lumbar spinal stenosis – a narrowing of the spinal canal in the lower back.
Degenerative disc disease – the breakdown of discs that act as a cushion between the vertebrae.
Spondylolistheses – when one vertebra slips forward over another
Sciatica Treatment
Sciatica treatment is heavily dependent on the underlying cause and severity of the pain. The use of manual manipulation has proven highly effective in the treatment of sciatica. In the hands of a trained professional, chiropractic adjustment can provide a better healing environment than traditional medical pathways. Spinal column alignment can help to address some underlying conditions that create sciatic nerve pain. As providers at Glacier Chiropractic, we do everything in our power to help our patients receive relief from sciatic pain.
Leg Pain Treatment In Seattle
There are many options for leg pain treatment in Seattle. Our chiropractic approach focuses on ways to help aid the body's natural potential to heal itself. We pursue noninvasive drug-free treatment programs. An integrative outlook toward curing or managing the leg pain that our patients endure has led to an abundance of successful cases and happy pain-free patients. Spinal manipulation and other techniques vary widely from traditional medicine, which focuses on surgery and drugs to counteract the effects of pain. Call Glacier Chiropractic to schedule an appointment with one of our skilled chiropractors for sciatica.