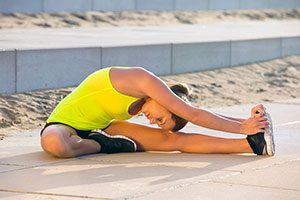 Glacier Chiropractic provides comprehensive scoliosis treatment in the Ballard, Seattle area. Our goal is to provide professional care that will help ease the pain of poor spinal alignment due to scoliosis. With convenient appointments and affordable pricing, we can help achieve just that.
What Is Scoliosis?
A healthy spine will run straight down the back, while one suffering from scoliosis will curve to the side. There are varying degrees of this condition, and some affected people may experience zero to minimal symptoms while others with more severe curvatures to the backbone can experience chronic back pain, respiratory deficiencies, poor posture, and decreased exercise capacity. This condition will often appear during adolescence, with a higher degree of cases found in females.
Some symptoms may include:
Your head might feel slightly off-center.
One shoulder blade sits higher than the other.
One hip is more prominent or appears to be higher than the other (High Hip).
One leg appears to be longer than the other.
You have a tendency to lean more to one side of the body.
One side of your rib cage appears higher than the other.
You have poor posture.
Managing Scoliosis For Better Health
Scoliosis is not a curable condition, but with careful adjustments, we can help realign the spine and the corresponding body structure to reduce the severity of your imbalance and improve your quality of life – according to the NCBI. Once regularly adjusted, you can breathe a sigh of relief as your body now reclaims a more natural, balanced posture that doesn't put an unnatural strain on your bones or nervous system. Regular condition-specific adjustments can help reduce inflammation, correct posture, and increase the ease of daily living, vastly improving your overall health.
Scoliosis Treatment Made Easy
If you have scoliosis pain or discomfort, contact Glacier Chiropractic in Seattle. Seeking out chiropractic care for this condition may just be one of the best decisions you can make for your well-being. Take advantage of our easy-access Ballard clinic today. It's important to us that nothing holds you back from getting an exam and the proper care you need, which is why we offer affordable prices with no need for insurance. Call us today for more information and to schedule an appointment.