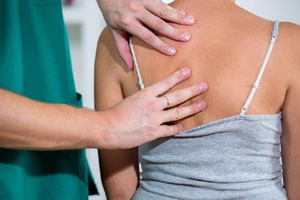 If you need emergency chiropractic care in Ballard and Seattle, WA, the professionals at Glacier Chiropractic are ready to help you. We are passionate about treating the whole person and helping each patient find relief and healing that doesn't hinge on medication.
Our affordable rates allow us to help people in pain from all walks of life with all different types of injuries. Whether it's a reoccurring neck problem that just won't seem to go away, a back injury that just occurred, or a tension headache that requires spinal adjustment, Glacier Chiropractic will ease your pain so you can get on with your life.
All Patients Accepted
We are a clinic that doesn't require insurance to make an appointment. In fact, Glacier Chiropractic is one of the few places in Seattle available to all patients. So when you have an emergency that demands immediate treatment, you can count on us for quality care – fast. Our availability is first-come, first-serve.
If you are in a hurry, schedule an appointment for faster service. In addition, our affordable rates won't break the bank. Why wait for days or weeks to get your body back on track?
Emergency Chiropractic Care Services
With the proper techniques and appropriate spinal adjustments, your chiropractor can help joints and tissues that have been impacted by stress or injury and restore mobility. Emergency Chiropractic care can cover a whole host of concerns, including herniated discs, migraine headaches, back pain, neck pain, and sciatic leg pain.
Whatever your injury, we will perform a thorough consultation to ascertain the extent of your condition and determine an appropriate treatment. If necessary and applicable, we can also provide therapeutic and rehabilitation exercise suggestions to help restore and stabilize your musculoskeletal system, thus extending the benefits of your visit.
No Insurance, No problem
If you've never been to Glacier Chiropractic before, don't let that stop you from heading directly to our clinic when pain strikes, and you find yourself with an emergency on your hands. We happily accept all new patients, even those without insurance.
Our mission is to restore health and vitality to as many people as needed by using the proper chiropractic adjustments for each condition. If you live in Seattle, contact us today to experience our hands-on, drug-free approach to whole-body care. Schedule an appointment!