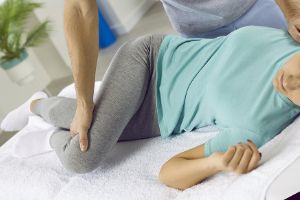 At Glacier Chiropractic, we encourage regular checkups and adjustments. Chiropractic maintenance can help you retain the proper functionality of your spine, muscles, and joints. That's true even if you no longer have the initial pain or problem that caused you to seek chiropractic care in the first place.
What Is Chiropractic Maintenance Care?
Chiropractic maintenance is more than an extension of pain management. By visiting your chiropractor regularly, you can keep your musculoskeletal system limber. Ultimately, that can help you prevent future injuries and improve your overall health and well-being.
Why Is Maintenance Beneficial After The Pain Goes Away?
Just like you go to the dentist to prevent cavities and maintain oral health, you can improve your spinal health with regular chiropractic care. It can even help your overall health!
Improves Body Alignment, Potentially Preventing Injuries
Reduces Impact Of Chronic Health Problems, Including Asthma & Back pain
Facilitates Healing
Improves Digestion
Increases Energy
Lowers Blood Pressure
How Maintenance Care Is An Effective Long-Term Treatment Option
You may benefit from maintenance to prevent new episodes or reduce the impact of future problems. While overcoming pain is no small accomplishment, why give up the benefits of continued chiropractic care? As an effective long-term treatment option, maintenance may improve many conditions, address underlying issues, and reduce the frequency and severity of symptoms.
How Maintenance Care Helps Pain Management
Undergoing adjustments and other therapies can improve circulation, promote healing, and reduce inflammation. Over time, this can considerably reduce pain and discomfort in your joints, neck, and back. If you want to strengthen your musculoskeletal system, it takes ongoing care and diligence—however, the payoff is a better quality of life.
Top Chiropractic Care in Seattle and Ballard
Glacier Chiropractic is proud to provide comprehensive care to residents of Seattle & Ballard. Our proactive approach can help you realize long-term improvements in mobility and range of motion. Make an appointment for an assessment today to discuss how chiropractic maintenance could benefit your chronic or acute pain management strategy.