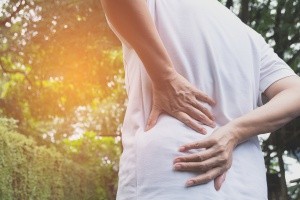 Glacier Chiropractic is a top-rated family chiropractor in Seattle, Washington's Ballard neighborhood. We are here to help you maintain a healthy spine for you and your family members through all the stages of life. This decision to make chiropractic care a priority can have a great impact on whole-body health and quality of life.
Treatment For Every Age & Stage
If your infant, child, or teenager is experiencing discomfort or has never been in for a visit, schedule a family chiropractic checkup. We can often help alleviate pain at the root of the problem. We all go through many stages in our development and growth, especially in puberty can cause changes to alignment. Our knowledgeable, experienced chiropractors can help you identify specific health issues and treat symptoms by restoring the body's natural healing abilities.
Ear Infections
Mood Imbalances
Bed Wetting
Poor Sleeping Habits
Growing Pains
Total Spinal Health
The spine is arguably the most critical connective element in our body. It houses a string of nerves that can be damaged easily. Pregnancy, birth, sports, poor posture, genetics, illness, aging, and injuries are just some of the common events of life that can have a significant impact on our backs. We're here to help each member of your family maintain excellent spinal health and wellness.
Family Chiropractic & Wellness Services
Many chiropractors are seeing younger patients who have damaged their spinal alignment while using technology, specifically handheld devices like smartphones and tablets. Taking your children to a chiropractor can be of benefit to their overall health. To avoid spinal deformities, such as scoliosis families with children and teens are urged to have a spinal expert examine and correct issues during the developing stages of life and the inevitable wear-and-tear of gravity.
Ballard Neighborhood Family Chiropractor
With our experienced, family-friendly chiropractic spine specialist on your team, you can feel confident you're doing all you can to safeguard your children's nervous system and overall spine health. For Seattle, WA residents looking for a family chiropractor specializing in all ages from infants to seniors, call us at Glacier Chiropractic today to make your appointment.