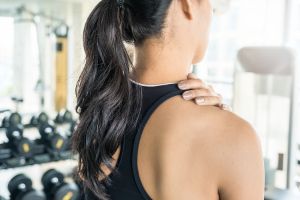 From the weekend hiker to the professional soccer player, athletes experience sports injuries. Chiropractic care is an excellent treatment to relieve your pain and get you back in the game. You are probably aware that a chiropractor can provide back pain treatment and neck pain treatment, but they can also help you treat a wide variety of injuries that impact your spinal column or your joints.
What Types of Sports Injuries Are Common?
Achilles Tendon Injuries
Shin Splints
Low Back Pain & Hip Issues
Stress Fractures
Shoulder Injuries
Strained or sprained shoulders are common for athletes who golf or play volleyball and baseball. These injuries can seem to be minor, but often they need help for you to fully recover.
Knee Pain
From "runner's knee" and tendinitis to damaged ligaments, knee problems are familiar to many athletes. These conditions are often caused by several factors, including twisting a knee, running too often, or even failing to warm up.
Dislocations
When the bones that come together in a joint become separated, a dislocation occurs. This is common in contact sports and needs care from a professional not only to reconnect the joint but to make sure that the muscles and tendons fully recover.
Achilles Tendon Injuries
Athletes often damage their Achilles tendon, which stretches from the calf to the heel. This injury can be caused by overworking the body or simply forgetting to stretch before and after a game.
Shin Splints
Runners can develop shin splints: pain near the tibia or shinbone. This is another ailment that can be caused by overtaxing your body or skipping your warm-up.
Lower Back Pain & Hip Issues
Many athletes (especially runners and cyclists) experience pain in their lower back or hips. There are many causes of this kind of pain and a professional can help you find the root cause, so you can fully recover from back and hip injuries.
Stress Fractures
Acute fractures (caused by one-time incidents) need emergency treatment. But stress fractures occur when repetitive motion causes the injury. These fractures cause pain when an athlete puts their weight on the area.
Chiropractic Care Can Help
If you have never visited a chiropractor before, you may be wondering what a treatment session might include. Your chiropractor will assess your injury and then choose one or several of these options:
Spinal Manipulation
Spinal Mobilization
Ice, Heat, or Electric Stimulation
Therapeutic & Rehabilitation Exercise Suggestions
Spinal Manipulation
This is probably the most well-known chiropractic adjustment. Your practitioner will position you in different ways and then press on specific joints to release pressure. This will help to align your muscles and joints to work properly. You might hear a "pop" as your joints realign.
Spinal Mobilization
Some injuries and conditions need a very gentle treatment. Your chiropractor will use tools and stretches to release the pressure you are feeling.
Ice, Heat, or Electric Stimulation
If your chiropractor treats you with ice, heat, or electric stimulation, you will sit or lie down in a comfortable position while these elements relax and soothe your body.
Therapeutic & Rehabilitation Exercise Plans
Sometimes the treatments do not end at the office. Your practitioner may send home a list of suggested exercises for you to do regularly. These exercises will help you stretch and strengthen your muscles and tendons to help you heal and keep you from re-injuring yourself.
Call A Specialist For Help
Glacier Chiropractic, a sports injury chiropractor office in the Seattle area, is ready to assist you with all your sports-related injuries. Our hands-on, drug-free treatments are designed to help you regain your physical health. We treat the underlying causes to help you heal completely.