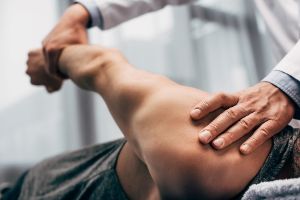 Visiting a chiropractor's office like Glacier Chiropractic can be an instrumental tool in helping you recover from injuries and chronic pain—it can also be a valuable preventative measure to keep you feeling healthy and moving more freely. Understanding what chiropractic care can do for you can help determine how often you should visit for the best results.
What Is Chiropractic Care?
Chiropractic care involves the manipulation of your spine and other joints to get them back into proper alignment. There are many reasons for bones and joints to become misaligned, which can cause pain and trouble moving easily.
Work Injury
Daily Life Activities
Moving and Traveling
Aging
Chronic Conditions
With so many causes of pain or reduced range of motion, a Seattle chiropractor can play an important role in helping you live your life.
What Injuries Can Be Treated By A Chiropractor?
Nearly any injury that involves the alignment of the bones or joints can be treated with chiropractic care. If you're experiencing pain in your back, neck, shoulder, or other joints, working with a chiropractor for regular treatment can help you get the support and adjustment you need. If you haven't seen a chiropractor before, or it's been a long time, you may not know how much help they can provide—here are a few issues that can be improved with chiropractic care.
Chronic Pain
Muscle Fatigue
Acute Pain
What Is A Chiropractic Adjustment?
A chiropractic adjustment is the realignment of your spine or other joints, allowing you less pain and a better range of motion in that area. There are a lot of benefits of regular chiropractic treatment, including feeling better and moving more freely. In fact, many people go to their chiropractor every week for routine treatment, while others only go after a car accident, sports injury, or other event.
Do Chiropractors Help Mental Health & Well-being?
Another benefit of regular chiropractic care is better mental health and a sense of well-being. If you're struggling with discomfort and a shortened range of motion, it can wear you down and even cause depression. Working with a chiropractor to feel like yourself again and experience less pain are great reasons to see the chiropractor as often as you need. You really can't go too often.
Get The Chiropractic Care You Need Today
If you're in the Seattle area or near the Ballard neighborhood, get in touch with us today at Glacier Chiropractic. We're here to help you—whether you need care after a car accident, sports injury, or any regular treatment, you need as part of your chiropractic care. Working with a chiropractor can help you feel better fast.