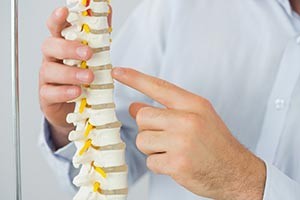 For effective back pain relief, you should consider spinal decompression therapy at Glacier Chiropractic in Ballard, Seattle. If you've been experiencing chronic lower back pain, then you could benefit from what is known as spinal traction therapy. This form of treatment can sometimes prevent the need for invasive surgeries. Traction therapy can widen the space between the vertebrae and relieve pressure, alleviating the symptoms of various back issues including:
Degenerative Disc Disease
Slipped Discs
Pinched Nerves
Herniated Discs
Spinal Stenosis
Sciatica
Treat Your Spine Right With Spinal Traction Therapy
We all experience back and neck pain as our bodies change with age. Regularly scheduled treatments of spinal decompression therapy can reduce the pain and pressure associated with many common back conditions. Spinal disc traction is a highly effective, non-invasive chiropractic treatment that can help reduce tension and brings an utter sense of peace and relaxation.
Leave Spinal Decompression To The Experts
Yoga, low-impact exercise, pain medications, and injections have been recommended as healthy solutions to alleviate lower back pain, but these home remedies can sometimes cause more harm than good. Professional decompression treatments are the leading therapy for most minor musculoskeletal conditions and injuries. It is important to seek the help of a professional for traction therapy to avoid any spinal injuries that could worsen your condition.
Don't Wait Until The Pain Get's Worse
Traction for the spine has many benefits that can be seen right away. It can be performed manually by one of our chiropractors, where a state of traction is created and pressure is applied to the joints and muscles, widening the space between vertebrae. Spinal decompression can also be performed mechanically using a specialized table that is programmed for your body's specific needs.
Contact Us Today
If you're interested in spinal traction therapy, contact Glacier Chiropractic in Ballard, Seattle today to schedule your first appointment. Ask us about how spinal decompression therapy can help to alleviate the discomfort and pain to make your life enjoyable again.