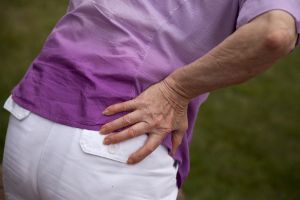 If you've recently been struggling with issues caused by uneven hips, it might be time to visit a chiropractor to find some much-needed pain relief. Our chiropractors at Glacier Chiropractor; are here to serve the Seattle & Ballard community through treatment that is completely natural and avoids the use of pain medication.
What Causes Uneven Hips?
Uneven hips are also known as pelvic tilt. Pelvic tilt can be caused by a variety of reasons, including:
Poor posture
Scoliosis, which is a physical deformity of the spine
Physical differences in leg length
Repetitive activities like twisting on one side
Heavy pressure on one side of the body, such as using one arm to carry heavy items
Uneven weight distribution
Excessive pressure on the spine
Wearing shoes without support
How Do I Know When to Reach Out For Help?
It's estimated that about 90% of people have leg length discrepancies that can lead to various musculoskeletal ailments and pain.
Some effects of uneven hips and leg length discrepancy include:
Osteoarthritis
Pain in the hip or lower sacral region walking
Balance issues
Hip pain after long periods of standing
These symptoms can range from moderate to severe, and all can severely lower your quality of life and impede your ability to complete simple day to day tasks, such as walking or standing.
How Can a Chiropractor Offer Support?
Most issues dealing with hip pain can be resolved through the help of a chiropractor. Severe uneven hips due to physical leg length discrepancy might be treated using surgery. However, for mild or moderate issues caused by uneven hips, chiropractors can offer non-invasive treatments that promote pain-relief without the use of harmful medications.
Chiropractic treatments that can help people feel pain-relief and reduce muscle tension that might cause uneven hips include:
Chiropractor adjustment of the neck, shoulders, and spine. Scoliosis and uneven hips can cause all of these to be misaligned. Manual adjustments allow chiropractors to gradually re-align the skeletal system over time.
Spinal decompression to treat spinal curvature and help alleviate pain from pinched nerves
Massage therapy to reduce muscle soreness and tension caused by heavy lifting and pressure on one side of the body
Corrective exercises for high hip treatment, including backloop exercises and hip stretches
Lifestyle advice just as posture correction
Finding Long-lasting Relief Today
There are many treatments our Seattle and Ballard chiropractic clinic can offer for uneven hips. Call Glacier Chiropractic today to see how we can help you improve your quality of life today!