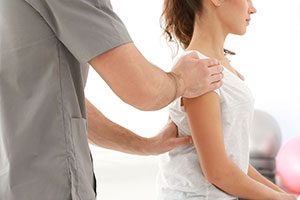 You can fix poor posture naturally with regular adjustments from a chiropractor. Believe it or not, having good positional alignment can also have a positive effect on many other areas of your life like confidence levels and physical health. That's why we stress the importance of spinal alignment at Glacier Chiropractic.
Bad Posture Is Painful
There are many reasons for back pain, but your own bad habits may be one of them. As the use of technology increases – especially in the workplace – our spines pays the price. There are many behaviors that can cause problems with spinal alignment.
Slouching
Working At A Desk
"Text Neck" From Smartphone Use
Uncomfortable, Ill-fitting Shoes
Excess Body Weight
Weak & Sore Muscles
Poor Sleeping Positions
Make Positive Lifestyle Changes
To avoid the painful symptoms associated with slouching, it's essential that you consider all areas of your life and how they may be hurting your back. Posture correction while sitting, standing, and sleeping can help to improve spinal alignment and improve your overall health and pain levels. Let us help you treat alignment issues that may be hurting you before you suffer from serious consequences like a hunched back. Our chiropractor can teach you the correct ways to position your body while at work, school, and home for better total body wellbeing.
How Can Good Posture Help?
Maintaining good posture benefits your entire body, from boosting your immune system to helping you sleep better at night. Maintaining correct posture throughout the day can help in many ways.
Improve Your Posture Naturally
Start looking and feeling better than you thought possible with holistic chiropractic treatments. Contact us at Glacier Chiropractic to make your appointment for better posture and a more comfortable life. We love supporting you in ways that promote your health and wellbeing, naturally. We are conveniently located in the Ballard neighborhood of Seattle, WA.