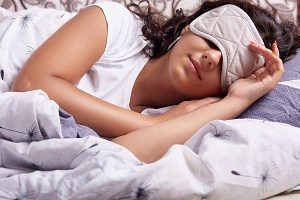 Sleep better and help put your insomnia to rest with regular chiropractic adjustments from Glacier Chiropractic, your friendly Seattle and Ballard area family chiropractor. A good night's rest is essential for whole-body health. Improve your ability to get and stay asleep by tapping into your body's own natural healing processes through chiropractic care.
The Dangers Of Insomnia
The consistent lack of a good night's sleep doesn't just leave you feeling fatigued and irritable. Studies have shown that insomnia can lead to all kinds of side effects and real health problems.
Inability To Concentrate
Poor Decision-Making
Lowered Sex Drive
Weight Gain
Risk Of Diabetes
Increased Risk Of Traffic Accidents
More Prone To Injuries
Is Back Or Neck Pain Keeping You Up At Night?
A misaligned spine can lead to a lot of sleeping problems. Many people turn to chiropractic care for safe and natural back and neck pain relief. Regular adjustments bring your spine back into proper alignment, which in turn can reduce discomfort, improve blood flow, and help you relax so that you can fall asleep better.
Chiropractic For Sleep
The spine and the brain form your central nervous system (CNS), which controls many of your mind and body functions. Chiropractic care and follow-up exercises at home can help release stress, relax your muscles, and promote proper breathing.
Aside from neck and back pain, there are many other possible reasons you have trouble falling asleep at night. Let us help you find relief and get into healthy sleeping patterns.
Stress
Anxiety
Depression
Sleep Apnea
Headaches
Medications
Even Babies Can Benefit
Chiropractic care is safe for your whole family, even infants. Some babies show improvement after just one or two treatments, so if your little one is having difficulty sleeping, don't hesitate to schedule an appointment with our Ballard neighborhood chiropractor.
Seattle's Better Sleep Chiropractor
Is insomnia or another sleep disturbance keeping you from getting a good night's sleep? Let us help. Call Glacier Chiropractic in Seattle and make an appointment today. We look forward to helping you get to the root of what's keeping you up so you can live a fuller, healthier life.