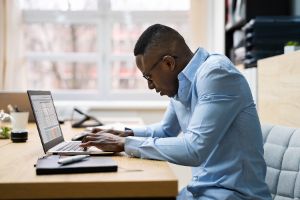 Back pain can make it difficult to get anything done. Proper alignment of your spine and joints with help from a chiropractor is a great way to reduce or eliminate back pain. You can also adopt some corrective habits to improve back pain at home.
1. Change Up Your Environment
Sometimes, it's your routine or environment that's causing or contributing to back pain, but there are ways to reduce the problem.
Use a lumbar pillow.
Avoid wearing high heels.
Choose a firm mattress.
Small changes can make your back feel better and help you move more comfortably again.
2. Establish A Stretching Routine
Stretching every day is important for spinal health. You can often reduce back pain by staying limber and flexible.
3. Practice Good Posture
Sitting up straight and focusing on good posture throughout the day is another way to improve your back pain concerns. Whether you spend time walking around Seattle or you sit at a desk all day, proper posture matters.
4. Design An Ergonomic Workspace
The workspace you have, at home or in the office, should be ergonomically designed to reduce pain and help you be more comfortable.
Keep your feet on the floor.
Choose an ergonomic chair that provides back support.
Set your computer screen at the right height.
The right workspace matters since you spend so much time there.
5. Sleep With A Pillow Between Your Knees
A pillow between the knees improves spinal health and alignment. Choose a firm but comfortable pillow to relieve pressure off your lower back.
6. Maintain A Healthy Weight
Staying within the healthy weight range can reduce back problems. Being a lower weight helps take pressure off your back and knees for more comfort.
7. Avoid Carrying A Heavy Bag Or Purse
Carrying a heavy object, especially on just one side of your body, can push your spine out of alignment and cause pain. If you have to carry something heavy, choose a backpack over both shoulders to distribute weight more evenly.
8. Strength Train Core Muscles
Strength training is a great way to make your core muscles stronger. By doing that, you're helping your back and giving it more support.
9. If You Smoke, Quit
Smoking can contribute to problems with circulation, bone density, and many other problems. There are many good reasons to quit smoking, and back pain is one of them.
Working With A Chiropractor Can Help
If you're in the Seattle area, especially in the Ballard neighborhood, Glacier Chiropractic can help with chiropractic adjustments, as well as individualized suggestions for your hobbies, job, and everyday life.