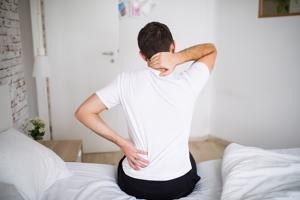 Glacier Chiropractic serves Seattle residents in the Ballard neighborhood, working to restore ultimate health and functionality with chiropractic treatment after back surgery. If you're experiencing back pain after surgery, then you know that feeling of frustration and discouragement. With the abundance of options for a better recovery, you don't have to let physical discomfort become your new norm.
A Better Back Means A Better Life
Often we hope surgery will be the end of the road for back pain, but sometimes it's only a stopping point on the road to recovery. This means surgery often needs to be complemented with other healing modalities to restore ultimate health to your spine and corresponding nerves. We can discuss the issues affecting your recovery and talk about the options available with chiropractic care.
Common Types Of Back Surgery
People often resort to surgery when they've hit their threshold for how much pain and discomfort they can handle — nerve pain, an unstable back or a crooked spine are all common reasons why a doctor would recommend this next step. There are three main types of spine surgery, all of which complementary care can work with to improve your well-being.
Laminectomy – removes the lamina from over the spinal column in order to relieve compression on the nerve.
Discectomy – removes a disc to relieve pressure and reduce nerve pain.
Spinal fusion – fuses vertebrae together to reduce pain and improve stability.
Noninvasive Treatment Options
After undergoing something invasive such as back surgery, the last thing you want is another intrusive treatment. Fortunately, you can find relief with noninvasive treatment from our well-trained team of chiropractors.
With careful and gentle spinal manipulation we can help speed up the recovery process, finding post-surgery back pain relief for you. Finding something that helps calm the nerves in the surrounding tissue where your body is actively working to heal can reduce pain and recovery time.
Your Best Health Starts Today
If you are experiencing pain and discomfort or would like to encourage healing, we encourage you to contact our Ballard clinic today about setting up an appointment for chiropractic care after back surgery. You can also simply call to book your appointment. Our goal is to get you in as quickly as possible so you can move forward with ease and comfort.