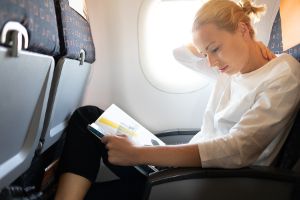 Whether you're planning an epic car trip down the coast or flying across the country, these chiropractic tips can alleviate the numbness and pain that comes from sitting for long periods. Start with prevention exercises that get your circulation going and stretch your muscles to avoid cramping, aches, and strains. At Glacier Chiropractic, we provide pre-trip treatment to clients in Seattle and Ballard.
Chiropractic Travel Tips For Comfortable Car Trips
When you sit in the car for too long, your muscles may go numb. That's due to restricted blood flow, which makes it hard for blood to reach your extremities. Keep in mind that every person has unique concerns, so it makes sense to consult with your chiropractor before traveling. Here are a few tips to help you stay pain-free on your next long drive:
Adjust the seat properly. Bring your seat as close to the steering wheel as possible for the best results. This can help you avoid back and neck strain.
Keep a slight bend in your knees. Fully extending your leg may cause knee pain.
Use a cushion to support your back. Supporting your lower back can reduce strain and discomfort during long drives to visit family and friends.
Loosen your grip. It's easy to tense up and grip the steering wheel too hard. This can cause neck and shoulder muscles to be tense, so remember to relax your hands while they're on the wheel.
Take breaks every few hours. Getting out of the car to stretch cramped muscles can reduce pain and strain due to traveling.
Stay Limber While You Fly To Reduce Discomfort
Maintaining your posture can reduce discomfort while you fly. You can do this by keeping your feet flat on the ground and sitting up straight. Here are more pain prevention tips from our chiropractor:
Check your seat. A hollowed-out seat with misshapen padding can trap you in an uncomfortable position. Bring a couple of cushions or ask for pillows to help your spine maintain its natural curvature. You can also place a pillow behind your neck to prevent cramped neck muscles.
Leave excess baggage at home. Twisting and turning to stow or retrieve your luggage can cause serious back injuries. Overpacking also creates a constant strain as you haul your bags up and down escalators and on and off planes. Make a list of travel essentials and leave the rest behind.
Visit your chiropractor. Chiropractic care, such as spinal manipulation, can loosen tight muscles. This may help minimize the aches and strains that come with sitting on an airplane for hours.
Chiropractic Care Can Help Prevent Travel Aches & Pains
Start and end your trip right with a visit to your chiropractor. A properly aligned spine and relaxed musculoskeletal system prepare you mentally and physically for long car and plane trips. Contact Glacier Chiropractic near Seattle and Ballard to make an appointment today.