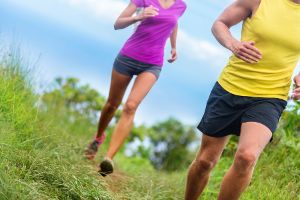 Chiropractic care is an alternative medicine that focuses on how the alignment of one's spine and joints affects the entire body. It is a non-invasive and drug-free approach to healing and maintaining health. Contrary to popular belief, it is not just for seniors or people recovering from spinal injuries; rather, it can benefit everybody—especially high-performing athletes.
5 Benefits Of Chiropractic Adjustments For Athletes
Injury Prevention
Improved Range Of Motion
Pain Relief
Faster Recovery
Increased Mental Clarity
1. Injury Prevention
Athletes are highly susceptible to injury due to their rigorous training and competition schedules. Still, regular chiropractic adjustments can keep the body in good condition and reduce some of the risks by promoting proper alignment and balance.
A sports chiropractor can also help identify areas of weakness or imbalance that may make you more prone to injury, so you can stay in top shape by strengthening these areas before they become problematic.
2. Pain Relief
Chiropractic care is renowned for its effectiveness in treating pain. Routine adjustments can help reduce joint and muscle inflammation after intense workouts.
Chiropractic massages can relieve nerve pressure and ease pain by realigning the spine and other joints. Plus, your chiropractor may recommend at-home exercises and stretches to help manage pain and improve your overall musculoskeletal function.
3. Improved Range Of Motion
Range of motion is crucial in nearly any sport, and chiropractic adjustments can help improve joint mobility and increase flexibility. This boosts performance and helps prevent injuries. Plus, joint manipulation helps reduce muscle tension and stiffness, an added win in our books.
4. Faster Recovery
Injuries can sideline promising athletes, causing them to miss training and competition—potentially derailing their careers. Chiropractic adjustments can help speed recovery by promoting healing and reducing inflammation.
By realigning the spine and joints, chiropractors can improve blood flow and nerve function, which may help the body heal faster. Additionally, sports chiropractors might recommend supplements and other non-steroidal performance boosters that can accelerate the healing process.
5. Increased Mental Clarity
Athletes face a lot of pressure, both physically and mentally. Still, spinal adjustments can help manage stress and improve mental clarity.
By reducing muscle soreness and promoting quicker healing, chiropractic massages may help you feel more relaxed and, thus, more focused. When combined with at-home relaxation techniques, this can help reduce stress and improve your mental health.
Holistic Sports Chiropractor For Mind, Body, & Spirit
By promoting proper alignment and balance, chiropractors can help athletes stay limber, manage stress, improve their mental health, and stay in top shape to perform at their best. If you are an athlete or sports coach looking to strengthen your team's performance, consider adding routine spinal adjustments at Glacier Chiropractic to your wellness regimen.
Contact us today to set up your first appointment in the Seattle and Ballard area.