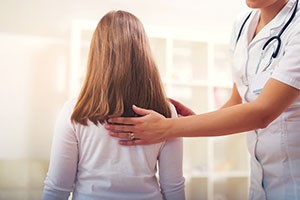 If you are looking for a kids chiropractor in the Seattle area, stop by Glacier Chiropractic. Just as with their grown-up counterparts, when our children are suffering from pain, digestive or sleep problems medication is often the first offering. Our gentle, noninvasive methods will ensure that your child leaves our care feeling calm, centered, and naturally, "well-adjusted."
Drug-Free Pain Solutions
Chiropractic care for kids is one of the many options available to deal with specific issues without resorting to pharmaceuticals. For a safe, natural alternative to prescription medication, consider bringing your child in for a chiropractic adjustment. Every child and situation is different, but we believe chiropractic adjustments can make a huge difference.
The Benefits Of Kids Chiropractic Care
Manipulating musculoskeletal systems can effectively relieve discomfort and provide a host of other health benefits for kids. Maintaining flexibility right from birth leads to a happier life, full of energy and vitality. Flexibility and alignment of the spine and body systems can encourage better breathing, calmer energy, and better focus. Just some of the benefits of kids chiropractic care include:
Better Sleep
Improved Immune Function
Reduced Acid Reflux In Infants
Reduced Hyperactivity
Better Digestion
Colic Relief
Reduce Or Eliminate Bedwetting
Care For Little Nervous Systems
The nervous system is the operating system for our bodies. When bones and muscles are out of alignment, the nervous system can become pinched and compromised. Our experienced chiropractors can spot signs of this misalignment. Just one sign of nervous system problems in young children can be bedwetting.
Calmer, Happier Kids
Calm and happy nervous systems also lead to better sleep, less hyperactivity, and healthy digestion. Children play hard, and misalignment can occur from any physical situation. Even birth itself can create a spinal misalignment. We want the best for you and your children, and for us, that means a happily aligned spine and healthy nervous system.
Schedule An Appointment Today
At Glacier Chiropractic, we're a kids chiropractor in Seattle. We want to help your child lead the healthiest life possible and work with you to reduce any problematic symptoms. Contact us today to make an appointment.