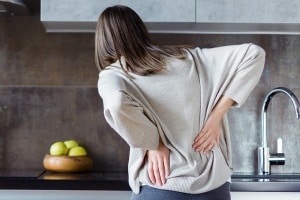 Pinched nerves are a common problem for Seattle residents, and many people presume their only options are surgery or powerful medications to find pain relief. However, chiropractic care offers an effective alternative that is non-invasive and carries none of the side effects of pain medications.
What Are Pinched Nerves?
Your nerves carry signals around your body; If there is pressure on one of those nerves, you will feel pain. Many injuries or conditions can make your cartilage, bone, or swollen tissues press on your nerves and cause pressure, "pinching" your nerve. You might experience this issue in various areas of your body.
Spine
Shoulder
Neck
Legs
Arms
Wrists
What Are The Symptoms Of Pinched Nerves?
Your discomfort may manifest in different ways, so it's important to discuss your needs with a local chiropractic care specialist. People who suffer from this condition often describe their pain as "shooting," "shock-like," or "radiating." As a result, they may feel weak when they try to accomplish physical activities. Other symptoms include numbness, tingling, and the sensation that a body part has fallen asleep.
What Conditions Might Cause Pinched Nerves?
You might find yourself experiencing this issue if you have underlying conditions, chronic ailments, or other medical problems.
Traumatic Injuries From An Accident Or Playing Sports
Rheumatoid Arthritis
Herniated Disc
Obesity Issues
A Job Or Hobby That Causes Overuse Injuries
Whatever the cause, seek care instead of waiting to see if your problem resolves itself. A chiropractic office can examine you and make effective care recommendations to help you hit your goals.
How Does Chiropractic Care Help With Aches And Pains?
A chiropractor can bring relief to your nerves through manual adjustments. Your spinal alignment affects your bones, ligaments, muscles, and cartilage. As your spine and other areas are brought back into proper alignment, your nerves can be released from the pressure they are experiencing.
Is Chiropractic Care The Best Option For A Pinched Nerve?
Every situation is different, but if you are hoping to avoid surgery and pain medications, chiropractic adjustments may be precisely what you need. You will not have to worry about side effects, dependence on pain meds, or long-term recovery after surgery. Many people find that the first treatment relieves them, while several therapies can keep the pain from recurring.
Use Chiropractic Care As Part Of A Healthy Lifestyle
As you seek the cause of your pain, the treatment of your pain, and a lifestyle that sets you free from developing this pain in the future, your practitioner may recommend a healthy eating plan, at-home exercises, and adjustments to your work or activities. Combined with a series of chiropractic treatments, these choices and changes can bring relief without the dread of your pain recurring.
Are You Searching For A Trusted Seattle Chiropractor?
At Glacier Chiropractic in the Ballard area, we have a history of helping our patients recover from conditions such as pinched nerves. Call us today to begin your healing process.